INTRODUCTION
This vintage Canon 50/1.4 LTM lens is much less known and hyped than its closest counterpart, the Canon 50/1.2 LTM lens which is nearly twice as expensive than this f/1.4 version. I tried twice to get a good copy of the Canon 50/1.2 LTM lens which both turned out to be failures: one copy was in excellent shape, no scratches and no haze, but the aperture ring was misaligned - when the lens was fully open, it showed f/2.8 as fastest f-stop on the aperture ring. I returned it to the store where i bought it from and asked for a repair which was refused - instead I got my money back to purchase another copy from a different domestic seller. Also an excellent lens copy, but I instantly realized when testing it on my digital mirrorless camera that one lens element was reversed not allowing me to focus to infinity. I again had to return the lens - the seller confirmed the issue and returned the money. Then prices went to the roof for this 50/1.2 LTM lens, and I gave up looking for another copy - instead I found a good deal for a Leica 50/1.5 Summarit lens which is great (link to another of my photo blogs: Leica Summarit 50/1.5 review).
Coming back to the Canon 50/1.4 LTM lens: I used to shoot with a Canon 50/1.4 EF lens on my DSLR many years ago which I traded in for a Canon 50/1.2 L EF lens at the time and never looked back. Therefore I never really looked closely at the Canon 50/1.4 LTM version until found an excellent copy. Before I purchased, I read a few reviews of this lens and watched some YouTube videos which mentioned it - not too much information is available describing this lens in detail regarding the performance both digital and with film. I found that all reviews mentioned its good center sharpness wide open at f/1.4 in opposite to the Canon 50/1.2 LTM version which is all about bokeh but doesn't provide sufficient sharpness even in the center wide open. I could also tell from photos shown as examples in other review articles that the 50/1.4 bokeh is smooth and much different from the Leica 50/1.5 LTM Summarit counterpart. This made the Canon 50/1.4 LTM an attractive alternative to test.
LENS HISTORY
This lens has an interesting history, and good thing is that nobody ever has to compete with collectors and collector prices for this lens since Canon made millions of it from 1957 until 1972. The Canon 50/1.4 LTM got the nickname "Japanese Summilux" since it hit the market in 1957 before Leica was able to offer the first Summilux f/1.4 lens to the market in 1959. Leica felt the pressure from Canon and its success with the Canon 7 rangefinder camera plus 50/1.4 lens. Even the Canon f/1.4 lens is nicknamed "Japanese Summilux", the lens design is different from its Leica successor. The Canon 50/1.4 LTM is a Planar lens design, 6 elements in 4 groups. Canon made two identical versions of the 50/1.4 LTM lens - version II starts around SN 29700. Optics of both versions are exactly the same. The lens I got and review is version II.
OBSERVATIONS
The 50/1.4 LTM lens is not bulky like its 50/1.2 counterpart - the lens does not interfere with the viewfinder. It's fully made of metal but only weighs 250 grams. Regarding the design, there are few limitations to be aware of: Like most other LTM lenses of this time, minimum focus distance (MFD) is 1 meter. The filter thread is an unusual one which makes it difficult to find suitable filters for this lens: 48 mm. When I bought my lens copy, it came with a 48 mm UV-skylight filter. Often the original lens hood has to be purchased separately - I saw the metal Canon S-50 lens hood going on ebay for up to $40. If you are lucky, you might find a deal of a good one for less than $15 which sounds much more reasonable. The hood clamps on the outside lens barrel but will sit on top of an attached filter. I would be cautious with filter plus hood placement since the hood barrel is pushed out a couple of mm in such combination depending on filter thickness. This can potentially lead to vignetting. Therefore I am using this lens without filter when attaching the S-50 lens hood.
The S-50 lens hood blocks some part of the lower right corner of the viewfinder but which is still well workable. If better view for composition in the viewfinder is needed, the hood needs to be removed from the lens. The lens itself won't intrude a lot into the corner of the viewfinder.
Photos above: Front and top view of the Canon 50/1.4 LTM lens without and with hood attached to Leica M3 with LTM/M adapter.

Partially blocked Leica M3 viewfinder with part of the lens and lens hood

The Canon 50/1.4 LTM lens (version II) is not as sensitive to lens flares like many other LTM lenses are from this time period. I was able to shoot without lens hood with the sun high up and only getting few flares when actually shooting directly into the sun. The photo below was taken at f/5.6 and providing a nice artistic looking circular shaped flare. I did not experience lens flares when the sun came from the side independent on aperture used.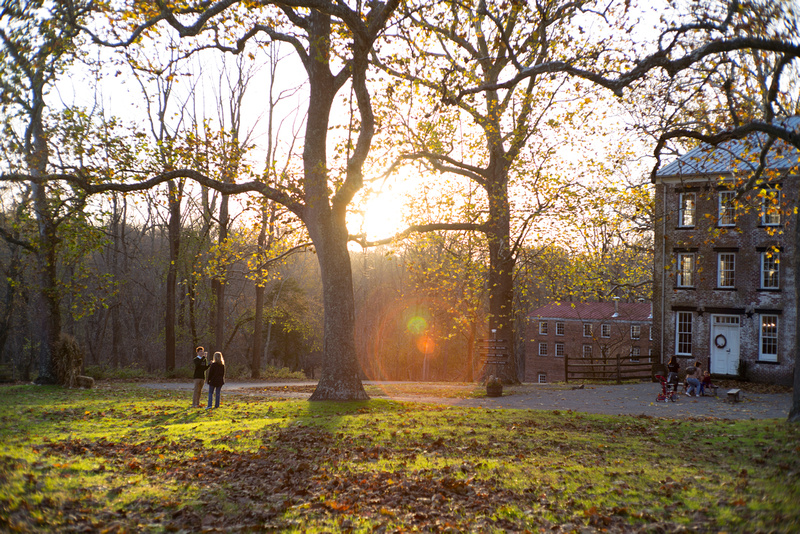 Canon 50/1.4 LTM lens @f/5.6 against the afternoon sun and observed sun flare. The flare provides a special artistic look into the landscape.

The lens copy I received was a bit stiff regarding turning focus and aperture rings after I received it. It might not have been used for a while. Just working the rings back and forward, made the turning much easier again. The aperture ring clicks into the f-stops and makes a bit of a different metallic sounding click when opening to f/1.4. The aperture can be closed to f/22 - so far I have only used the lens between f/1.4 and f/11. I suspect you will run into lens diffraction issues at apertures f/16 and f/22. The focus ring has a click-stop at infinity which needs to be released to be able to focus closer. Focusing with this 50/1.4 LTM lens is very precise due to the long focus path the ring has. This can be a pro or con depending on the user of the lens: if quick refocusing is needed, the lens is not ideal because the focus ring has to be turned a much longer way from one distance end to the other. If you have time to spend for precise focusing, this ring is ideal. Personally I got very quickly used to it, and it is not an issue for me at all. The focus ring is able to turn a bit further below 1 meter MFD - not an issue with more modern rangefinder cameras which focus down to 0.7 meters MFD. But it is something to keep in mind when using an older Leica LTM or M camera (for example Leica III series or Leica M3) where the rangefinder focusing path is limited at 1 meter MFD. If you overturn the focus ring below one meter in such older camera arrangement, you will misfocus on the film.
The lens shines wide open - that's the aperture where it should be used most of the time in my opinion. Not mentioned anywhere else to my knowledge and to my full surprise, it provides a circular bokeh effect which I really like in vintage lenses. Reason for its smooth bokeh is its 9 blade diaphragm. Closest in similar performance here is the Leica 50/2 Summitar lens which has 10 blades. But both circular bokehs are very different - the Leica one has much more expressed bokeh circle rings whereas the Canon lens is much more smooth in this effect. The center focus at f/1.4 is sharp even on the Leica M-E 240 digital 22 MP sensor. Sometimes it can be a bit challenging with a 0.72x rangefinder magnification to focus this lens accurately wide open especially with repeating patterns present in the center of the image.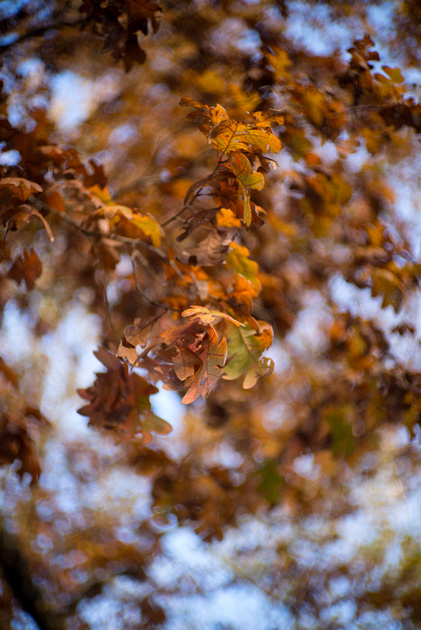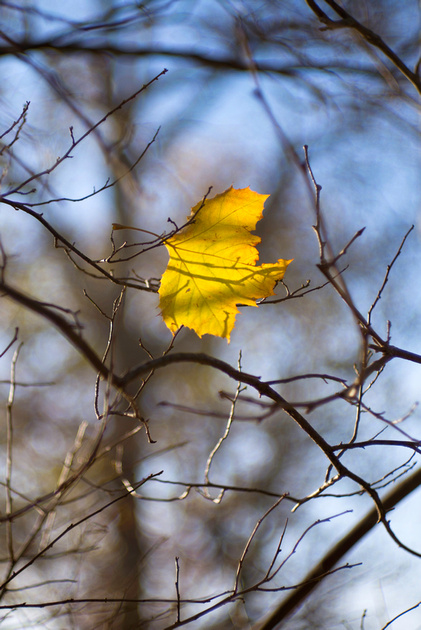 Photos above: Canon 50/1.4 LTM lens @f/1.4 on digital Leica M-E 240 camera. Circular bokeh pattern on the left and smooth out-of-focus blur on the right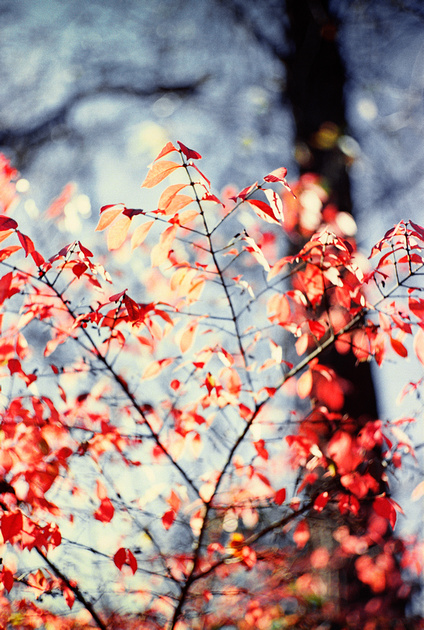 Photos above: Canon 50/1.4 LTM lens @f/1.4 on Leica M3 camera with Kodak Ektar 100 film. Beautiful bokeh pattern at f/2.0 in both photos.

Photos above: Canon 50/1.4 LTM lens @f/1.4 on Leica M3 camera with Fujicolor Super HQ 200 film. Beautiful bokeh effects at f/1.4 in both photos.

Stopped down, the lens is sharp throughout the frame at f/8 and already delivers impressive sharpness at f/5.6 with slight corner blur. B&W photos look great with high contrast provided by the 50/1.4 LTM. But also the color rendition is fantastic - tones are a bit more on the warmer side compared to modern Canon lenses. Especially blue sky and tones in yellow/orange/red tones appear very natural but well saturated. The contrast of this lens is worthwhile pointing out since it provides sharp looking photos with depth. JPG files out of the camera barely need any additional post processing.

Photos above: Canon 50/1.4 LTM lens on digital Leica M-E 240 camera @f/2.0 (left) and f/8.0 (right)
SUMMARY
If you are in the market of a fast regular focal length vintage lens for relatively low budget, this lens should be seriously considered. Even named "Japanese Summilux", it certainly is not a competitor of a more modern aspherical lens element based Leica Summilux 50/1.4 lens. But if you are in for a vintage photo look with dreamy and sometimes circular bokeh, the Canon 50/1.4 LTM provides this all. This lens is IMO at least as well built as the Canon 50/1.2 LTM counterpart, maybe even better. The lens is made to be shot wide open and will perform in situations where shallow depth of field is used as artistic element in the image composition, for portrait work, or in low light photography. Risk of sun flares is significantly reduced with the lens design and some lens coating and can be further avoided with the optional Canon S-50 hood. The relatively low weight for a lens with metal housing and small size for a f/1.4 lens makes it very attractive for inconspicuous photography and low weight travel. The lens has its limitations regarding minimum focus distance (MFD), unusual and less practical filter diameter size, and longer focus path of focus ring. In my opinion no really big dealbreaker for the interested semi-professional amateur using this lens. In a short period of time, this lens has become one of my favorite 50 mm rangefinder lenses to use in digital and on film.
Pros:
+ Sharp in center at f/1.4
+ Some nice corner vignetting at f/1.4 further emphasizing blur-out effects (disappears when stopped down)
+ Circular and soft bokeh effect wide open with 9 aperture blades
+ Low sun flaring issue with sun hitting the lens without hood from the side
+ Rigid metallic lens built
+ No focus shift and very low/negligible field curvature
+ Very sharp throughout the frame at f/8 and f/11
+ Excellent low light performance
+ Great for B&W photos due to the higher contrast provided by the lens.
+ Price for a f/1.4 lens able to be mounted on LTM- or M-cameras
Cons:
- Focus and aperture rings are not as easy going as on Leica and CV lenses
- Longer focus ring turn needed from one focus end to the other (potentially a con depending on need)
- Unusual filter size of 48 mm and hard to find low cost filters of this size
- S-50 lens hood doesn't work well with lens filters
Additional Examples:
Photo above: Canon 50/1.4 LTM lens on digital Leica M-E 240 camera @f/1.4 with single focus point on the tiny bred berry in the lower right. Busy but smooth circular bokeh in the background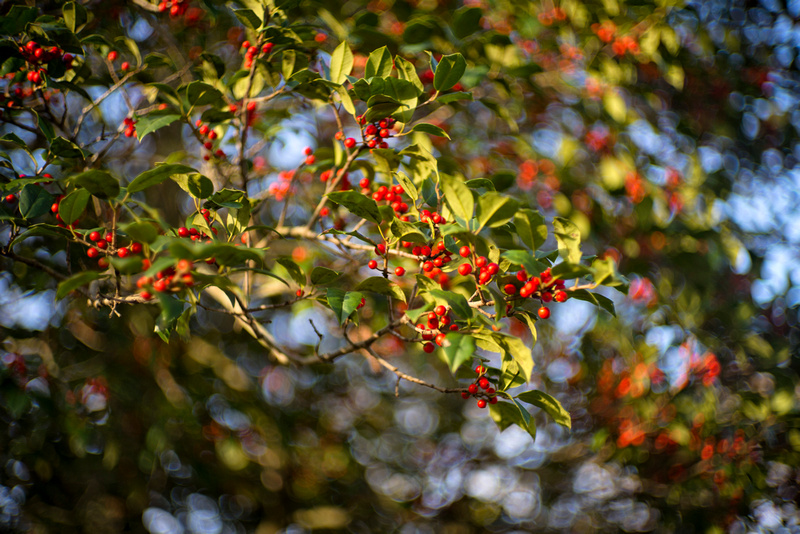 Photo above: Canon 50/1.4 LTM lens on digital Leica M-E 240 camera @f/1.4. Some clearer formation of bokeh circles which get more oval shaped towards the corners of the frame. This provides a vortex bokeh effect.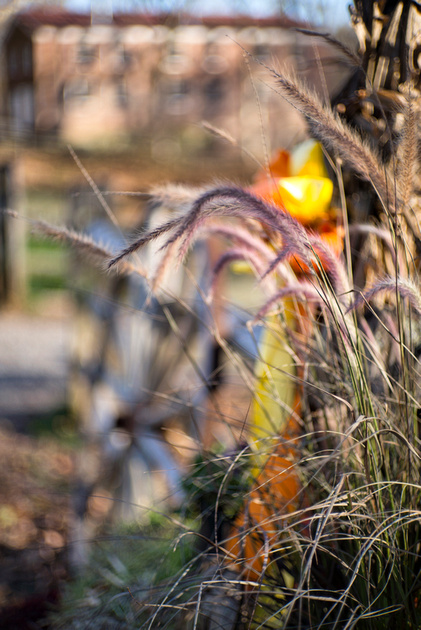 Photos above: Canon 50/1.4 LTM lens on digital Leica M-E 240 camera @f/1.4 (left) and @f/8.0 (right)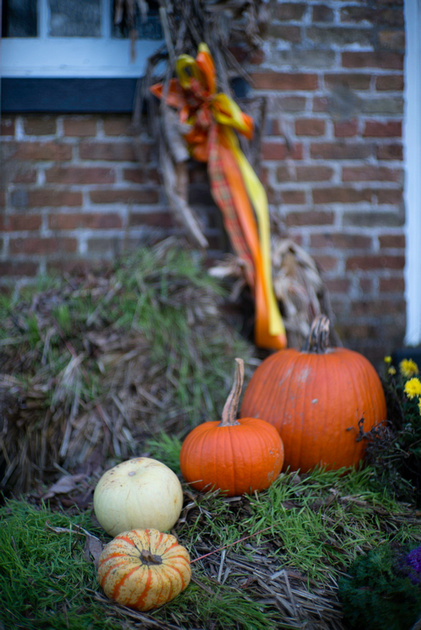 Photos above: Canon 50/1.4 LTM lens @f/1.4 on digital Leica M-E 240 camera in a dim light shooting scenario after sunset. The photos were taken handheld at ISO 400.
Photo above: Canon 50/1.4 LTM lens on Leica M3 camera with Kodak Ektar 100 film @f/2.8. Even stopped down a bit, the bokeh is still great.

Photo above: Canon 50/1.4 LTM lens on Leica M3 camera with Kodak Ektar 100 film @f/2.8.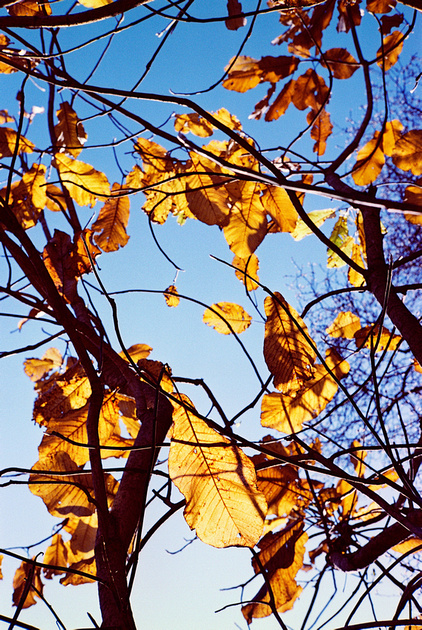 Photos above: Canon 50/1.4 LTM lens on Leica M3 camera with Kodak Ektar 100 film @f/2.8 (left) and f/5.6 (right).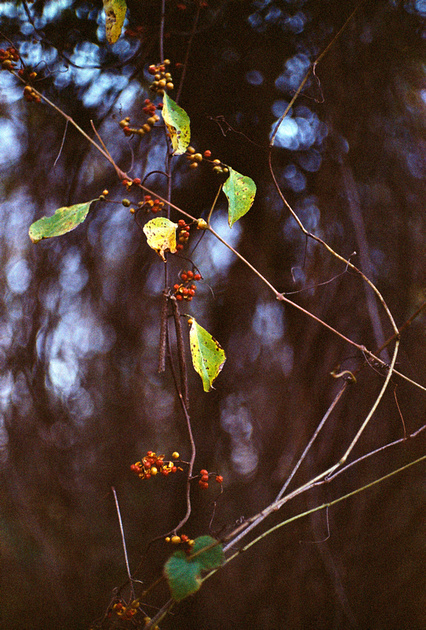 Photos above: Canon 50/1.4 LTM lens on Leica M3 camera with Fujicolor Super HQ 200 film @f/1.4.