21 mm Focal length is a bit untypical for a Leica M lens since the largest frame line of the M camera rangefinder system is 28 mm. To use a wider lens than 28 mm on a Leica M camera, an external viewfinder (either optical or electronic) is required. For this purpose, I am using on my film M cameras the round metal optical hot-shoe based viewfinder from Voigtlander which comes with 21 and 25 mm frame lines. It is small but very clear and easy to transport. On my digital Leica M-E 240 camera, I often shoot with 21 mm lenses using my external Olympus VF-2 electronic viewfinder.
The Leica 21/2.8 Elmarit-M lens line is no longer produced by Leica. There are not many reviews written about the pre-ASPH version of this lens - it is similar to my earlier blog review of the Leica 28/2.8 vers. IV a hidden gem in the Leica lens line. It was only succeeded by Leica's 21/2.8 Elmarit-M ASPH version produced from 1997 until 2011. At this point, Leica only makes the very expensive and much more bulky f/1.4 lens in the same focal length. The Leica 21/2.8 Elmarit-M was manufactured from 1980 to 1997 with my copy made 1989 in Canada. During this time, the lens only changed its minimum focus distance (MFD) going from originally 0.3 m to 0.7 m to fit the rangefinder MFD - plus the filter size changed from originally E49 to E60 (it later went back to E55 in the ASPH version). I bought my 21/2.8 Elmarit-M lens version as mint used lens copy ($1235) and purchased afterwards additionally the quite unique fitting E60 hood ($230). This hood has metal clips to fix it into position outside the front part of the lens. It also allows to be mounted vice-versa on the lens for easier transport and storage. The hood has become a collector item since it is no longer easy to get.
I often shoot ultra-wide in focal length, and I used for many years the faster and heavier Voigtlander 21/1.8 Ultron-M lens. Stopped down, there is no easily noticeable difference between both lenses - but the big advantage of having in addition the Leica 21/2.8 M-lens is its lighter weight of 290 grams and much smaller size.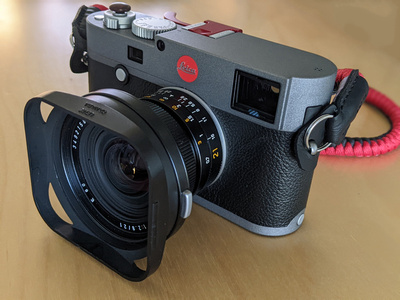 Left: Leica 21/2.8 Elmarit-M E60 lens with hood and attached to Leica M-E 240 camera; Right: Lens with separate lens hood and lens cap

The lens is sharpest between f/4.0 and f/5.6. It only has slight vignetting wide open at f/2.8 - similar even in the successor ASPH version. Personally, I don't object a bit vignetting in ultra-wide lenses especially when taking photos wide open - it provides a bit of a vintage look focusing the viewer's eyes towards the center of the image. Contrast and sharpness of the 21/2.8 Elmarit-M lens are very good - the later ASPH version is slightly better corrected to provide a notch better contrast towards the corners of the frame. I have not seen any issue regarding contrast nor loss of sharpness with this earlier lens version either. Regarding size, weight, built, and optical quality it is a great deal for a Leica-M lens when you have an opportunity to get hold of one. It is also a pretty cool looking lens with its very wide E60 lens hood attached.
I have used this lens predominantly for landscape and architecture photography. The Elmarit version f/2.8 lens speed is no culprit here since most often I shoot between f/8 and f/11 anyway. Images are very sharp and rich in detail - the lens works both very well on my film M cameras as well as on my digital M. As always with any kind of untra-wide lens, it is beneficial to use leading lines and foreground elements to compose the photo scene well.
Pros:
+ Price/quality ratio
+ Very well built, rigid feel
+ Contrast and sharpness already wide open at f/2.8
+ No flare issues with hood attached
+ Well sitting E60 lens hood and hood cap
+ Forms nice looking 8-blade sun stars at f/8 and f/11
Cons:
- Larger filter size of 60 mm making it impossible to use smaller rangefinder filters
- Not the fastest lens - make sure f/2.8 is sufficient for your shooting style
- Slight vignetting in the corners at f/2.8
Top: Digital photo taken with Leica 21/2.8 Elmarit-M lens at f/8.0, ISO 400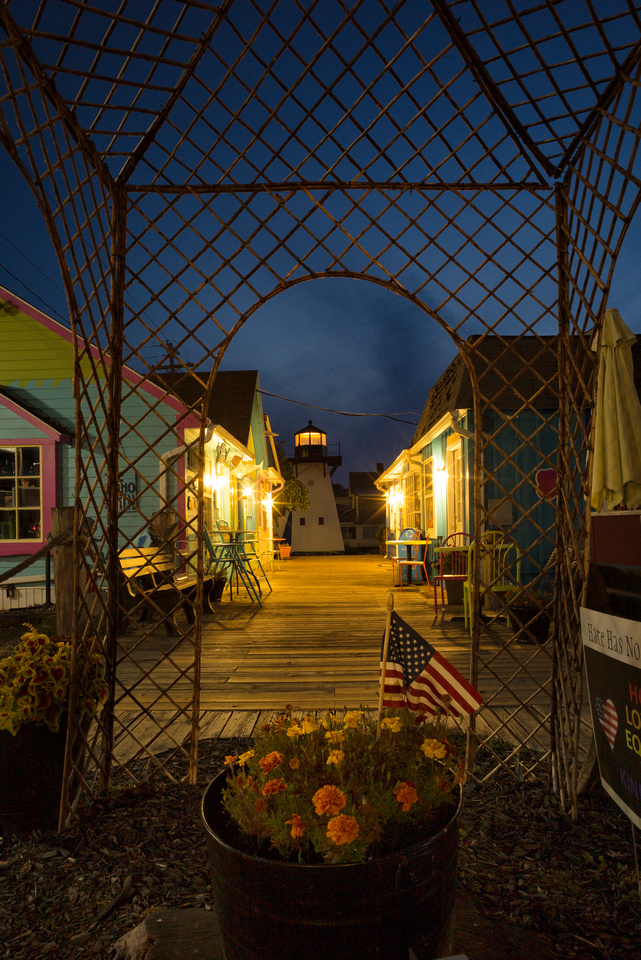 Top: Digital photo taken with Leica 21/2.8 Elmarit-M lens at f/8.0, ISO 400. This time the photo was taken in portrait frame and using foreground elements.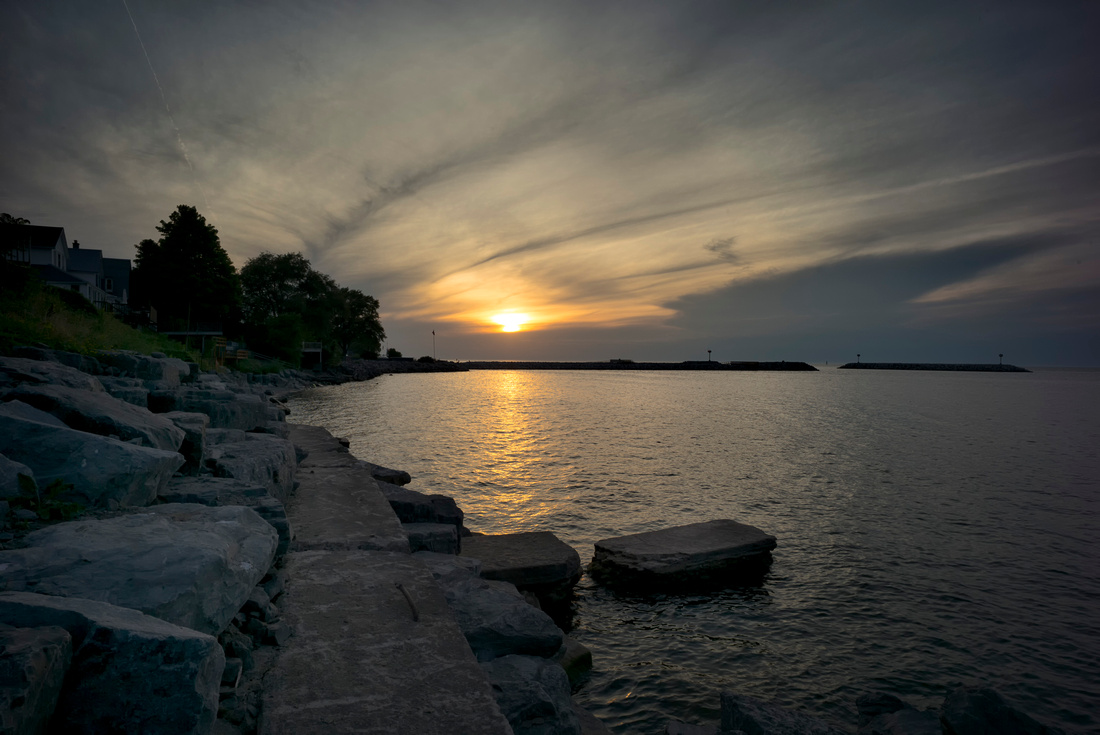 Top: Digital photo taken with Leica 21/2.8 Elmarit-M lens at f/11, ISO 200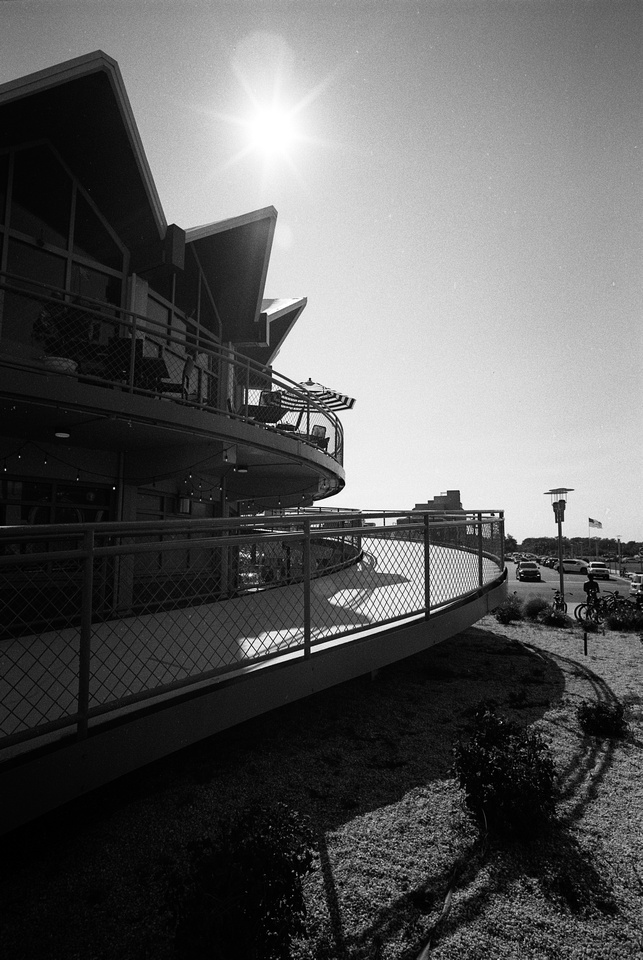 Top: Film photo taken with Leica 21/2.8 Elmarit-M lens at f/11.0, ISO 125. The sun star appears in the sun itself here.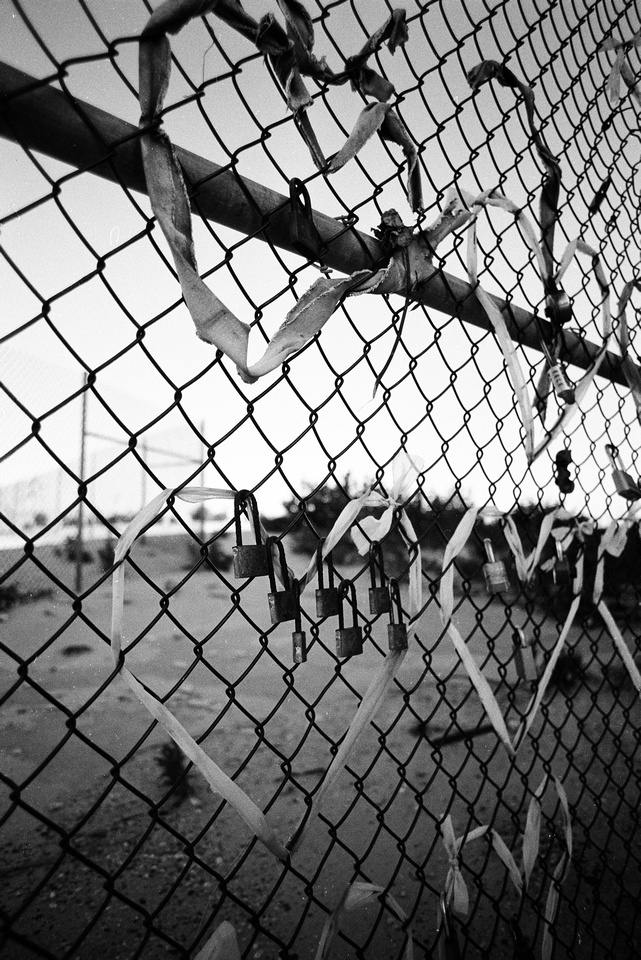 Top: Film photo taken with Leica 21/2.8 Elmarit-M lens at f/2.8, ISO 125.